Hey everyone! I've finally got what you've all been waiting for: pictures of my finished objects! I've been knitting feverishly for the past several weeks, and since we didn't have camera access for such a long time, I've got quite a bit to show.
Here is my project from KnittingHelp.com's August Knit-along, where the project was anything cabled. I used a pretty cable called the Saxon braid, and I put it on a basic sock pattern. I'm extremely pleased with the results, but I've love to hear what you think!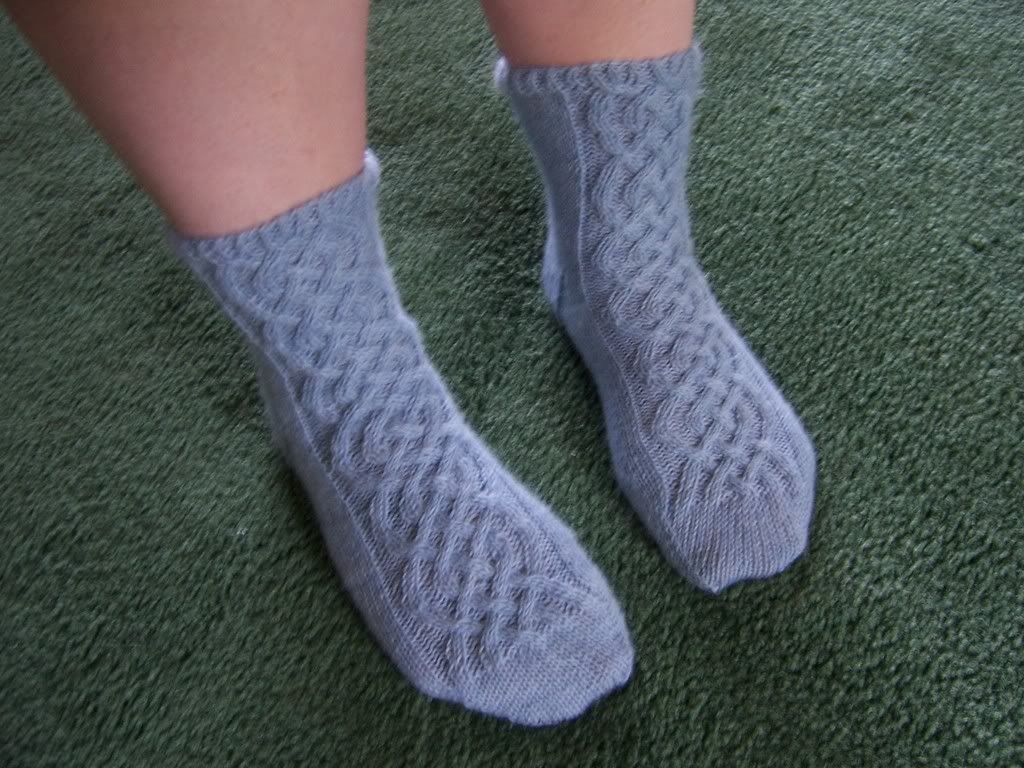 Tea cozy and dishcloths from Lily Sugar 'n Cream cotton
Broad Street mittens
Bonus points if you can "Name that Chord"!
Now... you were here for the tears, the pain, and frog after frog of hours of knit. But here (can you believe it?!) is my first sweater!!!! It's the Lace Leaf Pullover from Interweave Knits. It's done with Cascade Pastaza on size 15 circs. Though I'm way too toasty for comfort in these pics, it was well worth it to show off my new pride and joy! I LOVE MY SWEATER!!!