Hey everyone! It's almost time for me to go back to school, and I have been focusing on enjoying myself and taking my last little bit of freedom left. Hope you have, too!
Today I'll be showing you a small FO: ankle socks for my friend who's moving back to Minnesota!! I love this yarn, so a review of it will be coming soon! (Click to enlarge)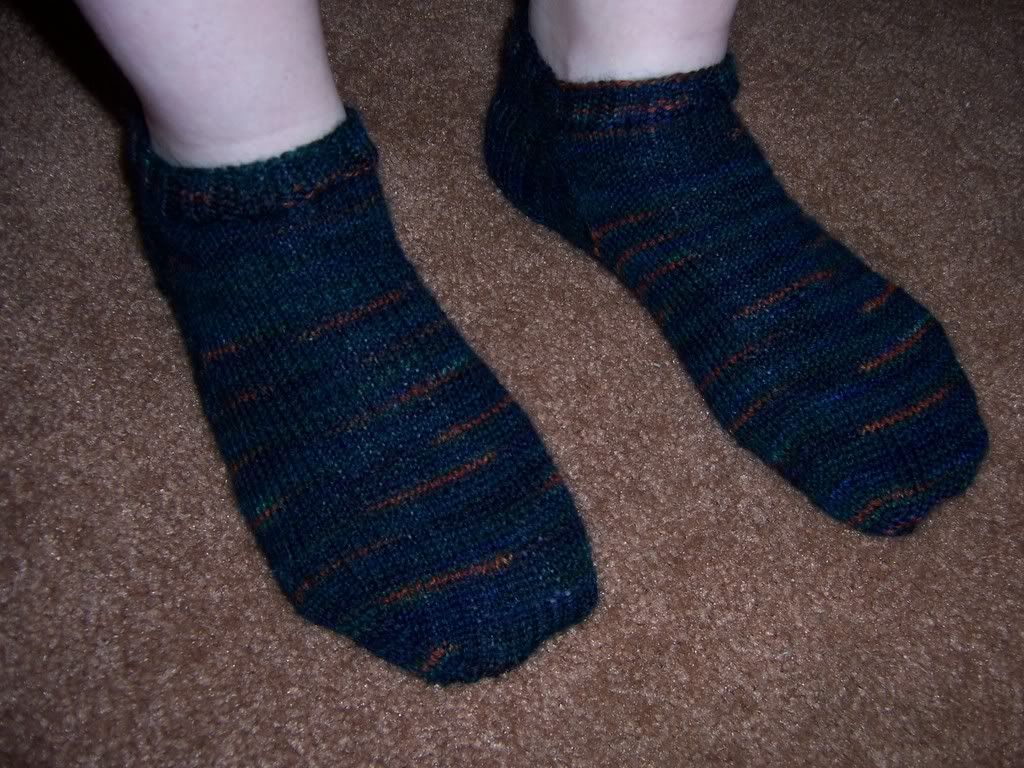 And my most recent WIP, my very first intarsia project, a pair of argyle socks! Intarsia was extremely intimidating to me, and I almost cried during the first few rows because I was so stressed and overwhelmed by it. Once I calmed down and got a bit of a rhythm, doing this intarsia color work is pure joy!!! It's certainly nothing to be afraid of, and the results are surprisingly impressive, n'est-ce pas?
And as I return to school, I'm looking forward to one of the greatest joys I've experienced as a pianist: collaboration with other musicians!!! Unlike violinists, flautists, etc. many of the musical opportunities for piano are just in the realm of solo work. Pianists could go their whole musical life only playing solo works, never having to worry about full ensembles or even accompanists. At school, I've been given the incredible opportunity to accompany our choir and most of our vocalists, with the odd instrumentalist thrown in. And this year, my roommate and I are going to do piano duet work as well! I've grown so much as a musician through my collaborative experiences because I had to learn to listen actuely and active, concentrating on their diction, voicing, subtle dynamic changes, and interpretive style. And my sight reading has certainly improved out of necessity: when a vocalist has already memorized their piece and they hand you the music for the first time, you just have to go with it ;)
Mostly beacuse of the vocal accompanying, I've grown incredibly fond of Franz Schubert. He was a classical composer, but was way ahead of his time; in addition to all his other works, he wrote over 600 lieder (German art songs) and three song cycles before the age of 32. We're going to listen to Schubert's lied entitled Der Elkonig performed by the masters of lieder, Dietrich Fischer-Dieskau (baritone) and the incredible Gerald Moore (pianist). Truly amazing collaborative artists, performing one of the best loved lieder of all time.